Grace to you and peace from our Lord Jesus Christ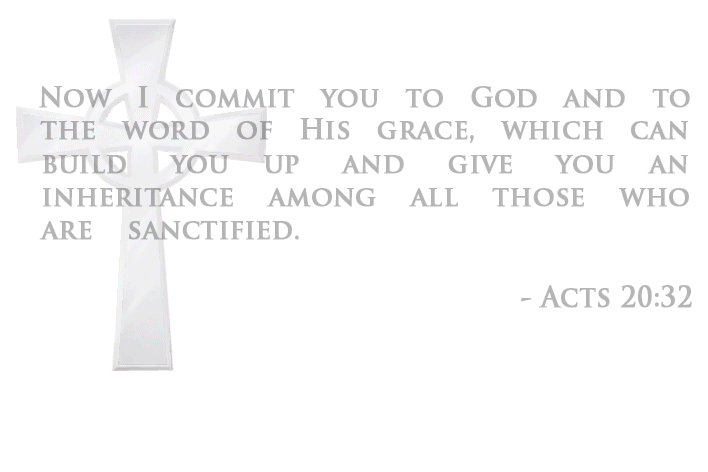 An ancient greeting, yet one that is as relevant today as it was 2000 years ago.
It also conveys our deepest desire and prayer for you: That you would experience God's Grace and the subsequent peace that comes from trusting in Jesus Christ as your Savior and Lord.
Join us in worship and service as together we relish in being and becoming a "fellowship of grace!"
---
Announcements
Attention Seniors 55+ Celebration at Andrews First Baptist Church
Tuesday, May 15th, from 9:30 am until 2:30 pm. Several Gospel Singing Groups. $10 each, charge includes Continental Breakfast and Lunch. Must sign up by May 1st. Registration in foyer.
MANNA Report from Amy Hobbs
Wednesday was a cold yet busy day at our monthly distribution. We had 37 adults, 2 teachers, and 19 sstudents from RHS signed in as volunteers. Food was plentifule, and the freezer has been a huge help in allowing us to have meat on a monthly basis. Our numbers were up from the past two months, and practically everything was given away. We will have MANNA Express on hand next month (and throughout the summer) with additional food items, a cooking demo, and free recipes. Here are the statistics: Total Households Served: 65; Total Individuals Served: 151: Males 42%; Females 58%; Ages 0 - 18 18%; Ages19-64 52%; Ages 65+ 30%; Please thank your folks for their continued support of this food ministry. Our next distribution will be Wednesdaay, May 2. Thanks for all you do.
Blessing, Amy
Baptism classes
are being organized for those awaiting their own baptism or for those who have beem or are contemplating baptism and want to know more about believer's or confessional baptism. All parents are welcome to attend. We will try to having four formal classes on Sunday nights. An introductory session will be tonight at 6:30 with the church family during regular services. Bring questions for the Q&A time. The next class will be at 5:00 next Sunday evening.
Events
---
| Date | Event | Place | Info |
| --- | --- | --- | --- |
| Fri 20 Apr 6:00 pm to 12:00 midnight | Ladies Lock-in | Church | Great fellowship and encouragement! All Are invited. |
---