Grace to you and peace from our Lord Jesus Christ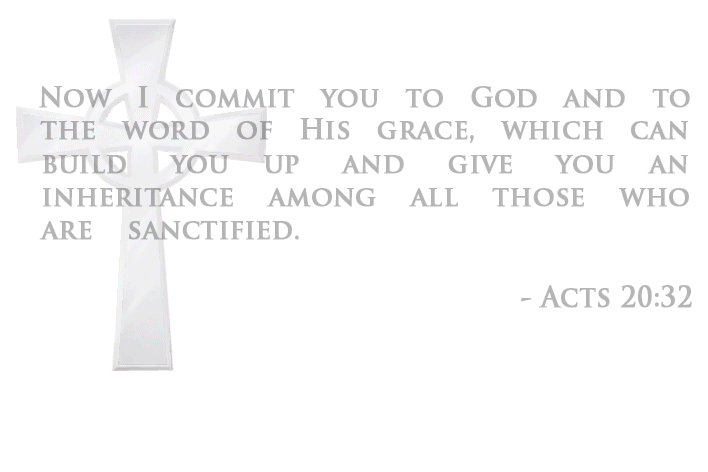 An ancient greeting, yet one that is as relevant today as it was 2000 years ago.
It also conveys our deepest desire and prayer for you: That you would experience God's Grace and the subsequent peace that comes from trusting in Jesus Christ as your Savior and Lord.
Join us in worship and service as together we relish in being and becoming a "fellowship of grace!"
---
Announcements
Thanks to Scott, Jackie and all the Volunteers
Thanks to Scott and Jackie and all who helped with the wonderful Valentine meal, and the great music that was provided by our talented youth.
New Time for Easter Cantata Choir Practice: 7:00 pm
"Alive in Christ" by Mosie Lister. We pray you will lend your voices to help celebrate pur Risen Savior!
Events
---
| Date | Event | Place | Info |
| --- | --- | --- | --- |
| Tue 27 Feb 7:00 pm | Ladies Bible Study: "Finding I AM" | | See Terri Edwards for info |
| Fri 23 Feb | Winter Jam | Knoxville, TN | Sign up in the foyer if you plan to attend |
---